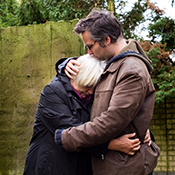 We are a licensed, bonded, and insured company operated by caring and compassionate individuals that specialize in the field of decontamination and restoration of biohazard environments as a result of tragic deaths and accidents. Our first priority is to help you when it matters the most, easing psychological, emotional, and physical trauma in times of crisis.
After a death of a family member or a loved one a person can develop Critical Incident Stress disorder better known as CIS. It's closely related to Post Traumatic Stress. All of us at Archangels consider your emotions a priority in getting you through the process.
What To Expect From ArchAngels biorecovery
Compassionate and caring service
24/7 emergency response
OSHA and EPA compliance
ABRA certified technicians
Insurance company preferred vendor
License, bonded and insured
Financial hardship plans
Cutting edge technology and sanitation procedures
archangels biorecovery Staff
All of our field techs are trained by a national recognized bio removal training service called the American BioRecovery Association (ABRA).  Through this service they are taught to follow OSHA guidelines and follow state and federal regulations as well.  Archangels technicians will go above and beyond the call of duty for you to make this experience as pleasant as possible.
The Archangels dispatch service which is located in the heart of the United States can and will assist you 24/7 365 days of the year. They will show compassion and assist you with any question you have in the service that you are inquiring about.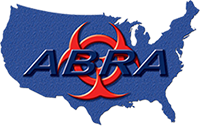 We are proud to be trained and certified by ABRA, the American Bio Recovery Association. ABRA is an international association of crime scene clean up, trauma scene, and hoarding clean up recovery professionals who are dedicated to upholding the highest technical, ethical and educational guidelines of the biohazard remediation industry.
We are ABRA (American BioRecovery Association) certified technicians, trained by experts in the areas of:
Decontamination
Sanitation
Disposal of Biohazards
Restoration
In cases of: