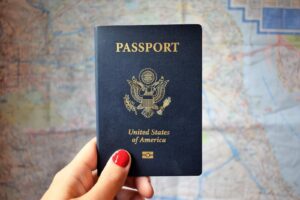 The best way to safely travel internationally?  As the Scouts say, "Be Prepared."
If you are planning an international trip for business or leisure, there are several steps you should follow to ensure your safety. Here is a handy check list with links of things to consider and prepare before you go:
Check the

US Department of State Travel Advisories

webpage or the

US Embassy

website for the countries you are intending to visit while preparing your trip and 24 hours before your departure.

You can register at

US Department of States for the Smart Traveler Enrollment Program (STEP)

to receive safety and security information for your destination country.  

Get your health plan squared away, and don't delay. You will need all the required shots indicated / recommended for the places you are going to be visiting.  The

Center for Disease Control Vaccinations

recommends having your vaccinations

four to six weeks in advance

of your trip.  This allows time for the doctor to acquire the vaccines, administer them (sometimes in more than one visit) and for the vaccines to become effective in your system.  

It is always smart to travel with a first aid kit, supplemented with water sanitizer pills and your personal medications.

It is also recommended that you have repatriation and

emergency medical insurance

.  "Travel Insurance" is sometimes offered with credit cards, however the coverage is often limited and confusing, so, if you're planning to rely on your credit card coverage, be very sure you understand the coverage and limits.  Separately-purchased travel insurance is surprisingly affordable and offers peace of mind.

Let your bank know about your international trip. First, so they do not block your credit or debit cards, and second, to make sure you can actually use your credit or debit card at your destination.  For cash withdrawals, many US banks have arrangements with foreign banks for no-fee cash withdrawals. For example, Bank of America has partner-banks around Europe, including Barclays in the UK, Deutsche Bank in Germany and BNP Paribas in France, which are three of the biggest banks in Europe. Withdrawals from these banks is at no charge; withdrawals from other machines cost $5.

Check with your cell phone company that your phone is going to work at your destination and be sure you understand the fee structure.

Turn off apps, data roaming, fetch data and automatic synching functions on 

your phone's

 settings.  Use Wi-Fi when you need a connection. 

If your phone is "unlocked," you can buy a local sim card and purchase just the time you need. 

Secure your home: activate your alarm before you go so you do not have a bad surprise when you return.  Don't broadcast on social media when and where you are going. Burglars could target your home or identity scammers can contact your relatives and friends to have them "assist" you with a phony crisis.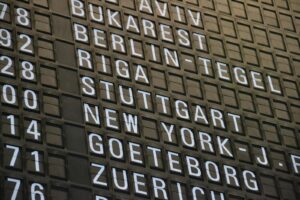 During your international trip:
Register at your consulate or embassy when you arrive, this could be useful in case you lose your passport, get arrested, or are caught in a terrorist attack, natural disaster or public health emergency, or if your travel company goes bankrupt, as recently occurred to Thomas Cook, stranding over 150,000 travelers around the world. 

Secure your passport in a safe place. 

Follow all directions indicated for your safety or hygiene such as not to drink or swallow water from the sink, using bug repellant, look for and respect signs indicating unsafe practices.  

Be aware that the number one risk while traveling abroad is a car crash, not a mosquito bite. Car accidents represent

more than half

of the international medical evacuations back to the USA.

Female travelers should research the

cultural norms for women

of the countries to be visited.   
After your trip:
When you come back, monitor your health, especially if you have a fever; and remember, you can catch a disease while in the airport too, so be careful while in transit and frequently sanitize your hands, especially after being on public transportation (including planes).
Are you ready to go on your next adventure? Yes, but safety first!  Be prepared.
Be at least as cautious as usual, especially with children traveling with you. Don't drink and drive and don't drive and text. The last thing you want to do on your vacation is call crime scene cleanup specialists.
Enjoy your trip and come back rested and safe!
More resources:
Association for safe international road travel : https://www.asirt.org/country-reports/
Centers for Disease Control and Prevention – international road safety: https://wwwnc.cdc.gov/travel/page/road-safety
https://www.consumerreports.org/cro/news/2012/06/how-to-avoid-disease-and-injury-while-traveling-abroad/index.htm